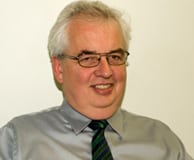 Dr. Joseph Foote is a licensed clinical psychologist who earned his Master Degree at Fisk University in 1973 and his Ph.D. at Vanderbilt University in Nashville Tennessee in 1980. Dr. Foote completed his clinical internship training at the West Virginia University Medical Center located in Charleston, West Virginia.
Dr. Foote has over 20 years experience working with adults and adolescents both in outpatient and inpatient settings.
Dr. Foote employs a combination of cognitive, behavioral, and interpersonal therapies.