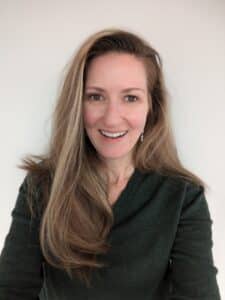 Jess is a Licensed Professional Counselor. She obtained her master's degree from Villanova University and her bachelor's degree in Psychology from Bryn Mawr College. At Villanova, Jess was selected for the prestigious graduate assistantship program to assist professors with research and publishing and to serve as a teaching assistant. After completing the program while working towards licensure, Jess worked with clients with co-occurring mental health difficulties and problematic substance use in an Intensive Outpatient Program (IOP) through Rehab After Work. Later, Jess built an evening mental health outpatient program for working adults in need of a higher level of care than weekly outpatient
therapy. Though Jess has experience working with individuals who have recently been hospitalized or participated in a partial hospitalization program, more recently she has been focusing her work on those individuals whose needs can be met through weekly or biweekly psychotherapy sessions.
Jess enjoys helping her clients uncover and understand their goals, establish a plan for treatment, build structure, increase self-care and self-compassion, and increase assertive and effective communication, all while building healthy boundaries. She works closely with clients to help them to understand and stop deleterious patterns of self-harm, damaging eating patterns, substance use, isolating, etc., and replace these maladaptive strategies with effective and healthy coping skills. Clients are provided with dialectical behavioral therapy (DBT) and cognitive behavioral therapy (CBT) skills and are given opportunities to practice in session. Jess also often gives her clients homework to build competency and to ensure confidence using new skills as they are needed in real-world situations. Approaching therapy eclectically, Jess employs strategies primarily from Cognitive Behavioral Therapy (CBT), Dialectical Behavioral Therapy (DBT), Mindfulness, and Motivational Interviewing. Jess is excited to meet with you to help you achieve your goals.