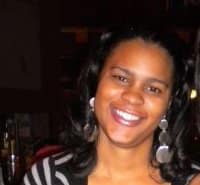 Nefertiti Isoke is a Licensed Clinical Social Worker (LCSW) who earned her Master's Degree from Bryn Mawr College in 2003. She has been conducting therapy for over twenty years with individuals, couples, and families with a wide range of presenting problems. During this time, Ms. Isoke recognized the severe shortage of providers able to prescribe medication for her clients and the detrimental impact it had on their mental health. She decided to return to school so she could provide more integrated care. Ms. Isoke became a registered nurse (RN) in 2020 and is currently set to complete NYU's Psychiatric Mental Health Nurse Practitioner program in May of 2024.
Nefertiti has worked extensively with victims of sexual abuse, individuals suffering from PTSD and children with ADHD and behavioral issues. She conducted in-home therapy and worked in schools to provide treatment for children with learning disabilities and behavioral problems.
Currently, Nefertiti specializes in working with children, adolescents and adults who have been traumatized, as well as those suffering from depression and anxiety. Using a blend of psychodynamic, cognitive, and holistic theories to inform her treatment approach, Nefertiti assists her clients in healing from past traumas, coping with present anxieties, and accepting themselves without judgement. Nefertiti also utilizes Trauma Art Narrative therapy to help her clients heal from past trauma.
Nefertiti has been working as a therapist at Dr. Robin Lowey & Associates Psychological Services for over a decade. She will be beginning her practicum as Psychiatric Mental Health Nurse Practitioner here in June of 2023. During her practicum, Nefertiti will provide medication management services for adolescents (age 14 and older) and adults with a variety of mental health disorders, including depression, anxiety, ADHD, PTSD, and Bipolar Disorder.