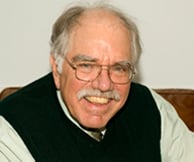 Bernard J. (Ben) Bonner, Ph.D. has practiced as a licensed psychologist since 1994, with nearly forty years of experience in counseling and psychotherapy.
Dr. Bonner received his baccalaureate degree from LaSalle University and his masters and doctorate degrees from Temple University.  He joined Dr. Robin Lowey & Associates in 1991, where he continues treating adults, adolescents, and couples.
Over his career, Dr. Bonner has developed strategies to help persons with mood and anxiety disorders, including depression, bipolar disorder, chronic worry, and posttraumatic stress. He seeks to help clients increase their resilience to trauma and adversity, recover their ability to live fulfilling lives, while discovering ways to handle the complicated stresses of daily life.  In addition, he helps individuals to more fully understand and appreciate themselves.  His experience includes treating teenagers with arrest histories, individuals experiencing the effects of physical or psychological distress, as well as couples who desire to improve their understanding of each other and deepen their relationship.
Dr. Bonner utilizes a distinctive combination of cognitive, behavioral, and psychodynamic therapies, relaxation, centering techniques, sensory awareness, metaphors and stories, humor, creativity, imagery, and communication strategies that enable his clients to enrich their lives and more fully realize themselves.