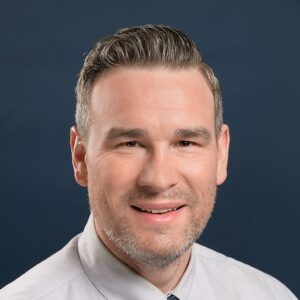 Kevin R. Myers, Jr. is a Licensed Clinical Social Worker.  In 2004, He earned his Bachelor's degree in Criminal Justice at Temple University in Philadelphia, PA.  For the next thirteen years, he worked in the child welfare system with adjudicated youth, foster youth, victims of sexual assault, and families.  In 2017, he completed his Master's of Social Work Program at Marywood University in Scranton, PA.
In 2018, he began practicing as a psychotherapist, working with a wide variety of people with different presenting issues. He concentrated in working with those in the LGBTQI population, and those struggling with anxiety, depression, grief and loss, emotion regulation and trauma. Kevin has experience working with individual adults and adolescents, as well as families. Kevin prioritizes working with all walks of life! He continued to grow his clinical experience even further and earned his licensure as a Licensed Clinical Social Worker in 2020.
Currently, Kevin enjoys working with adolescents and adults who have struggles with ADHD, ASD, trauma, anxiety, depression, relationship conflicts, grief and loss, stress management, and life transitions.  Kevin utilizes a person-centered approach, providing a supportive and affirming space for people to heal. He provides psychoeducation to raise awareness, paired with an eclectic mix of evidence-based techniques, such as Cognitive Behavioral Therapy, Dialectical Behavior Therapy, Motivational Interviewing, Exposure Therapy, Acceptance and Commitment therapy, and Psychodynamic Therapy.  In treatment, Kevin works with his clients to build awareness and skills that support progress and change. 
When he is not working, Kevin loves spending time with his family. He and his wife have been married since 2007 and have three sons, ages 3, 8 and 11. Kevin enjoys vacationing with his family in Cape May and any Mountain terrain. He is also an avid reader and admits to always reading several books at once, some for personal growth and development, others simply for pleasure and entertainment.  Another hobby of his is exercise, especially cycling.