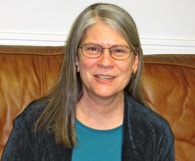 Dr. Reinhold is a licensed psychologist with over twenty years experience providing counseling, psychotherapy and psychological evaluations to adults. She has experience and training in assessment and treatment of numerous psychological problems including depression, anxiety, stress, addiction, post- traumatic stress, as well as stress related to coping with health problems, grief and loss, and other adverse life situations.
Dr. Reinhold attended New College of Florida, and earned her bachelor's degree from the University North Carolina at Chapel Hill, and master's degree and doctorate in clinical psychology from Duke University.
Dr. Reinhold is trained in Eye Movement Desensitization and Reprocessing therapy, which can be beneficial for anxiety, post-traumatic stress, and other issues. She is especially interested in mindfulness to reduce stress and facilitate acceptance.
Dr. Reinhold draws on a variety of methods and theories, including relational or dynamic psychotherapy, cognitive behavior therapy, and mindfulness based approaches, integrating these to tailor therapy to a person's individual needs and style. Her background includes work with LGBT individuals. She has experience helping people from many backgrounds build resilience as they navigate challenging transitions in their lives, clarify priorities and deepest values, and begin to progress toward positive goals.